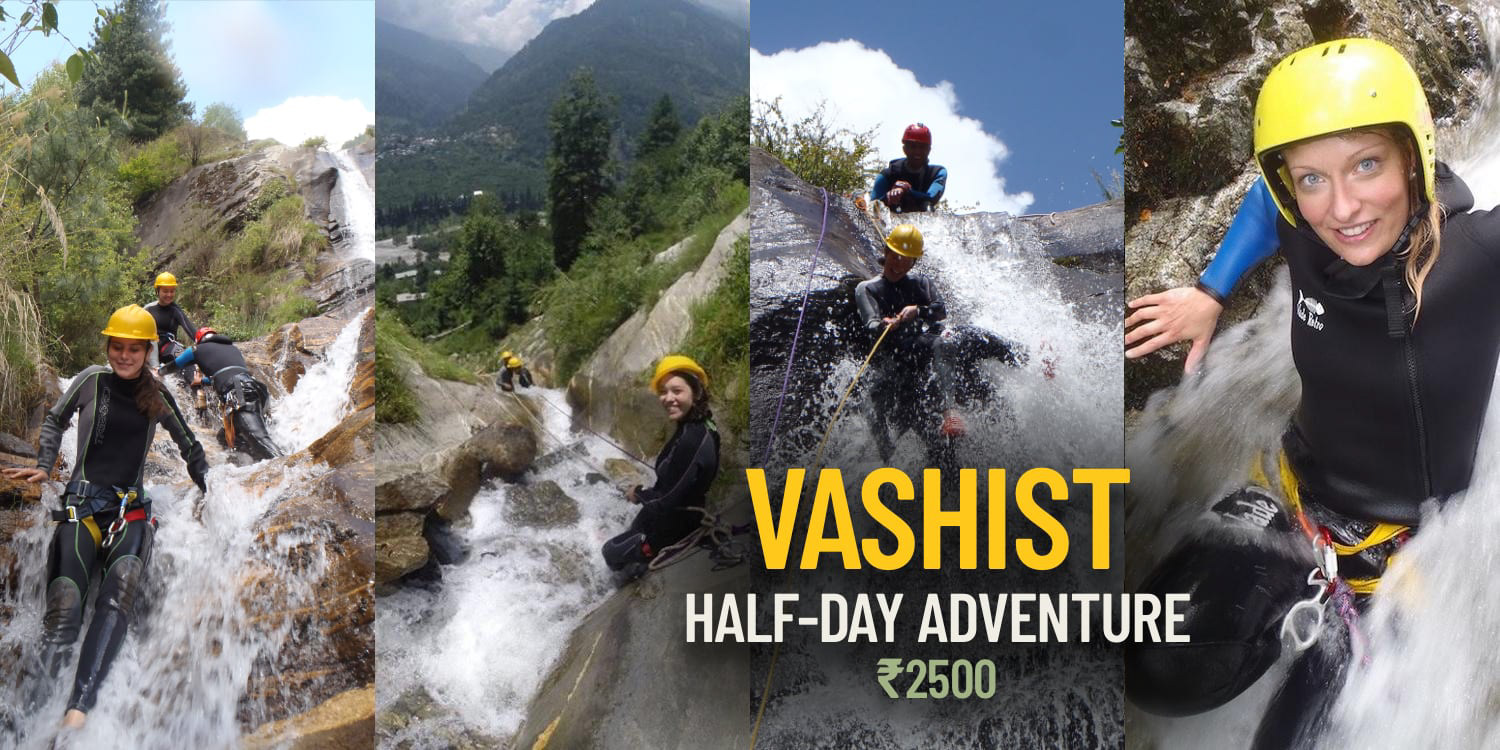 On this outing near Vashist, you will encounter cascading waterfalls which fall down the mountains in multiple stages. In each stage the waterfall pour down steep rocky cliffs into tranquil pools before falling down another cliff. You would be immersed in a beautiful world, with waterfalls, pine forests and orchards surrounding you. You will get a birds eye view of Manali from high above the town and beautiful views of the Pir Panjal mountains that tower over the Kullu valley. It is an experience of a lifetime and sure to be the highlight of your visit to Manali and Vashist.
Although it sounds very technical and difficult. It is not.  Canyoning is very safe and  does not require any technical skills. It can be done by anyone with reasonable physical fitness. Our team  would watch over your safety. You will be supervised all through your descent and our guides would take over anytime you are not comfortable doing the descent on your own and would gently lower you down to the base of the waterfall. We will choose the routes and waterfalls based on your ability and experience. So you have nothing to worry about and just come enjoy the experience.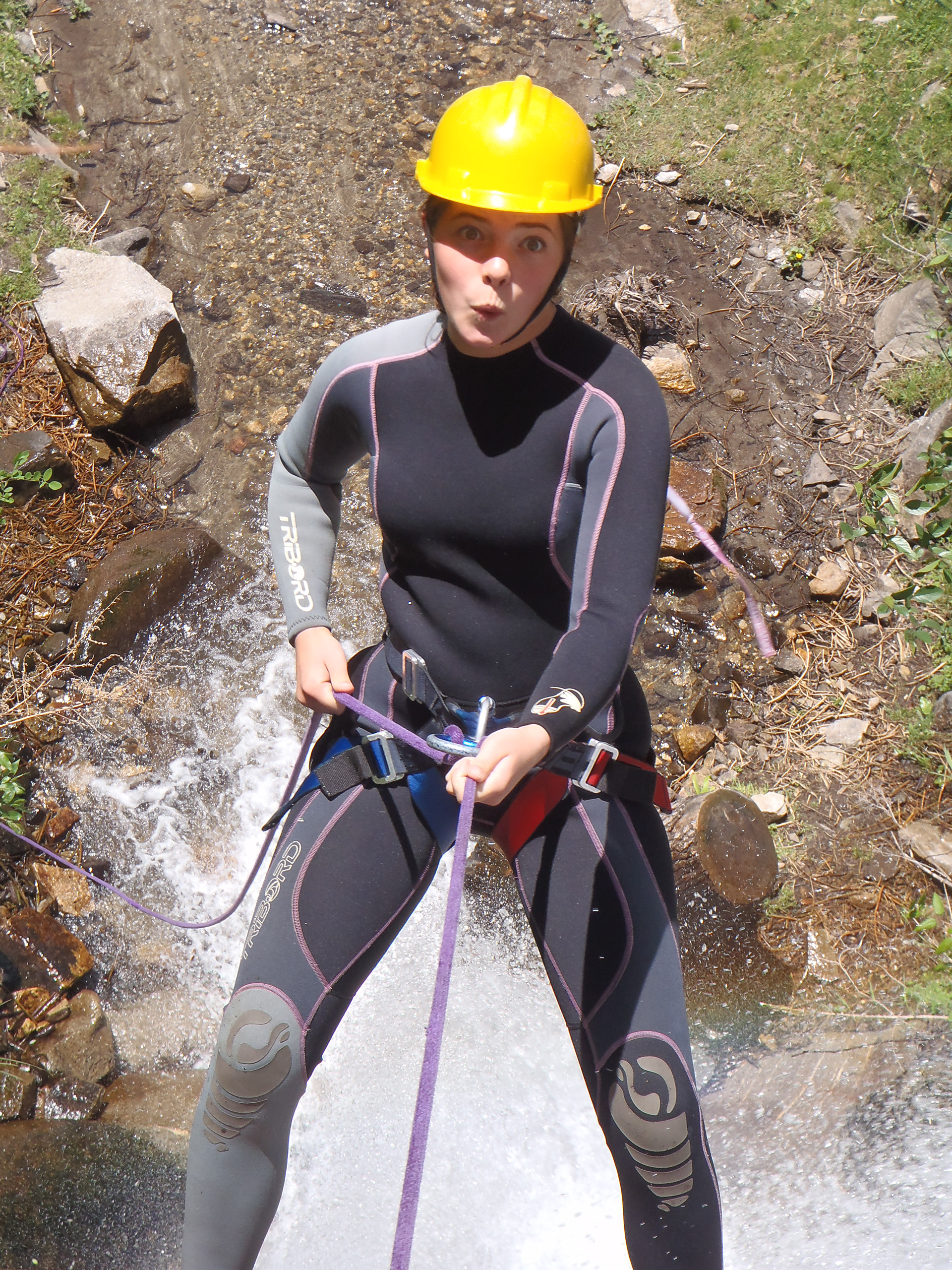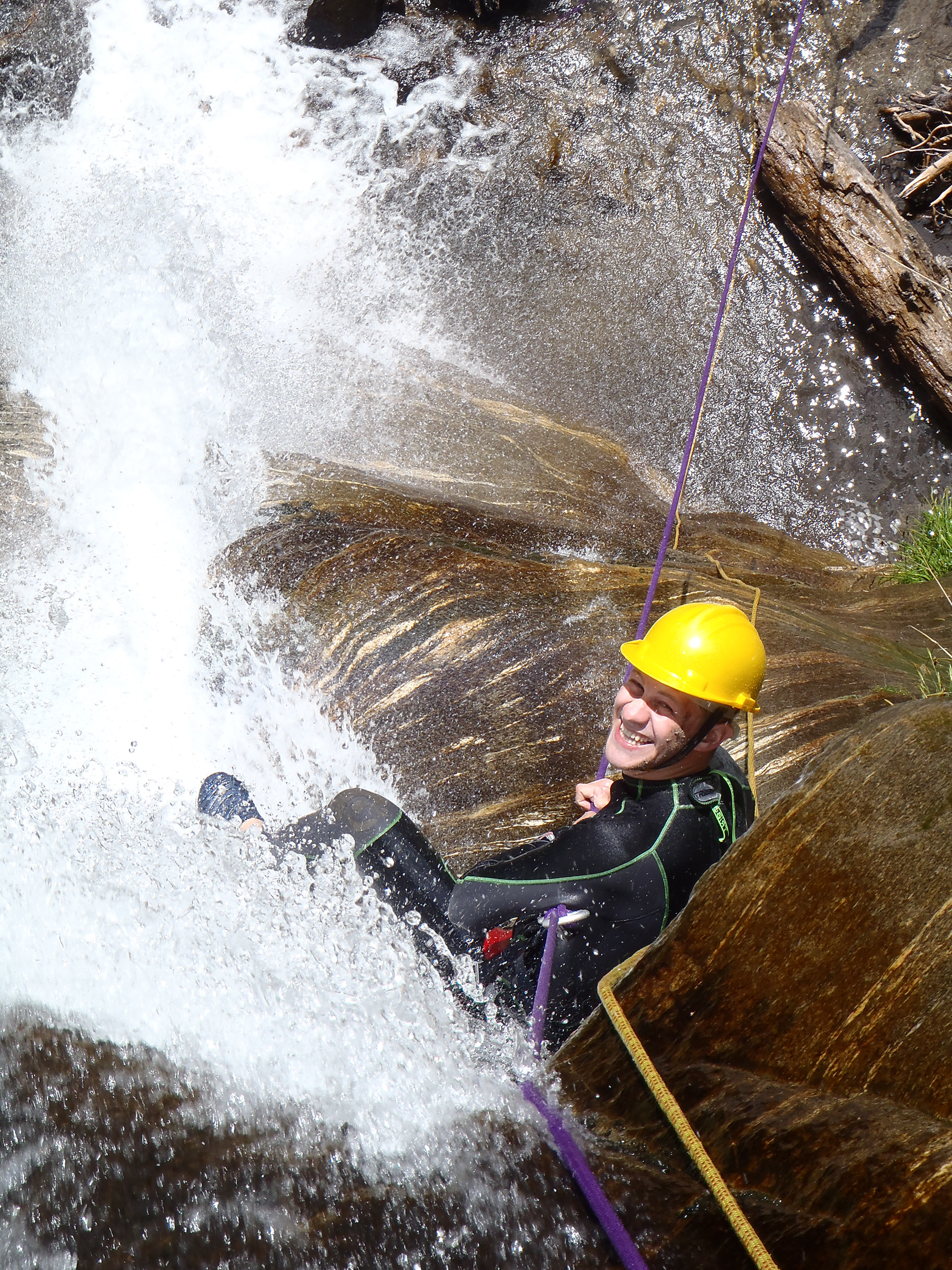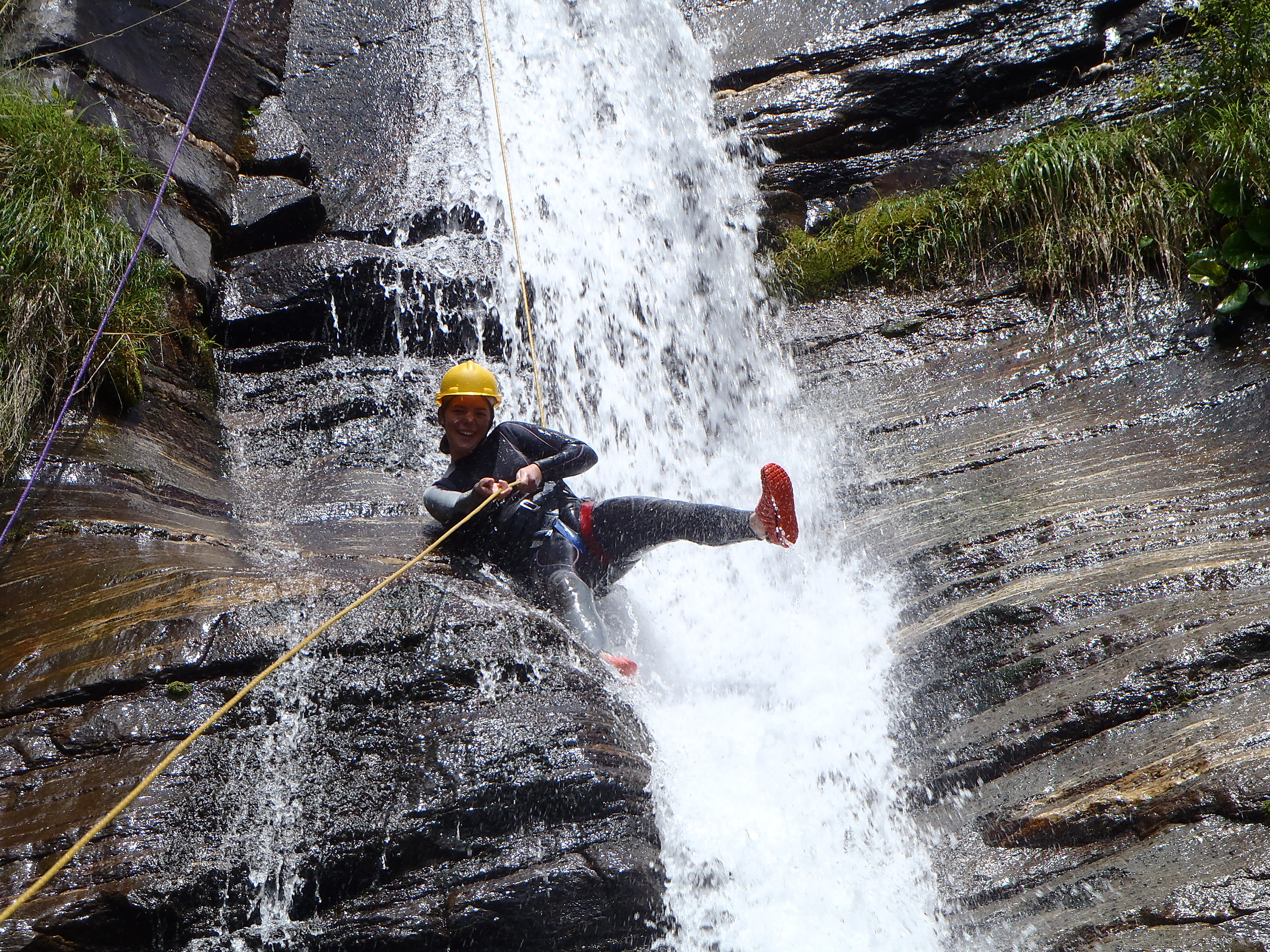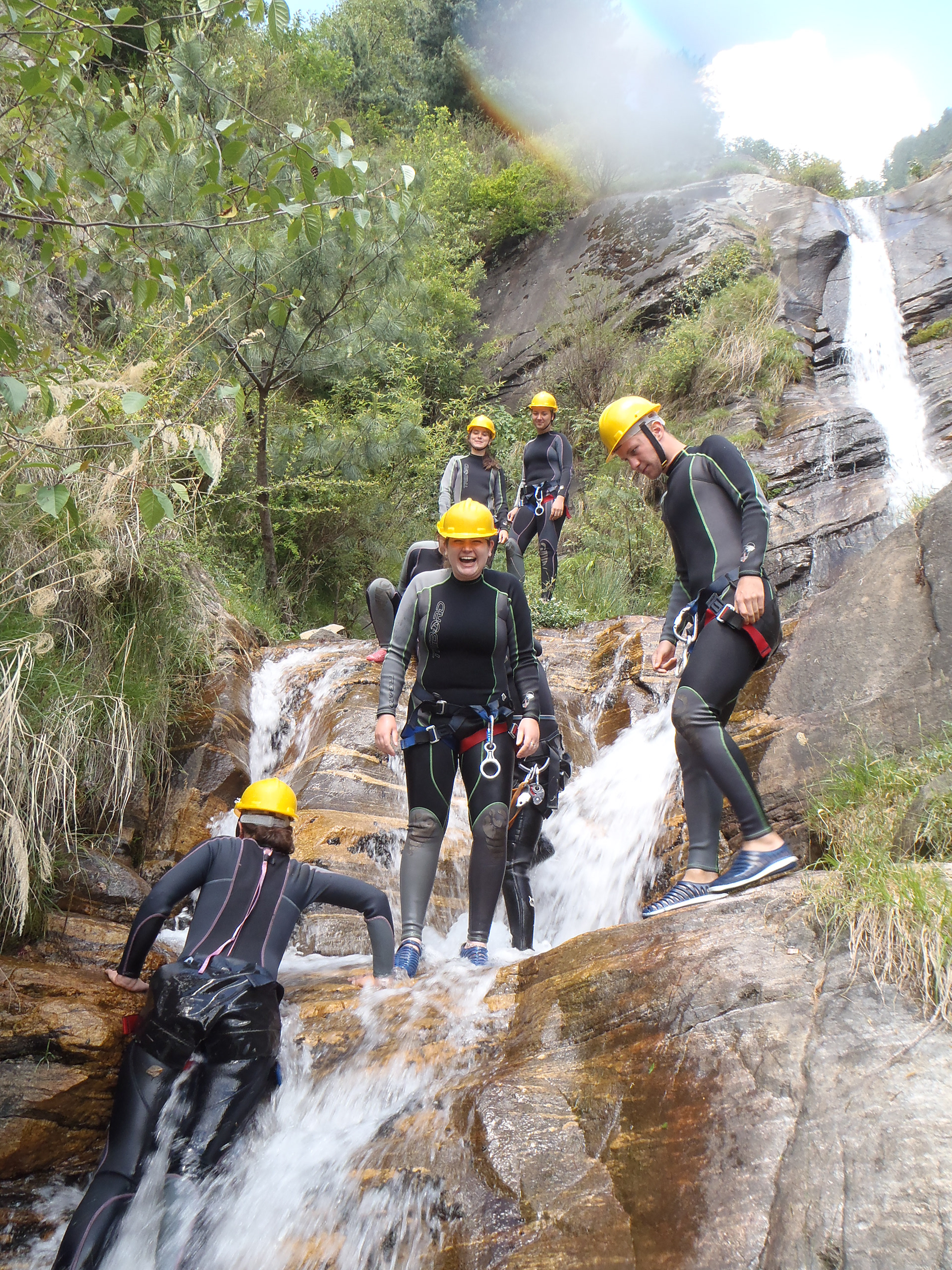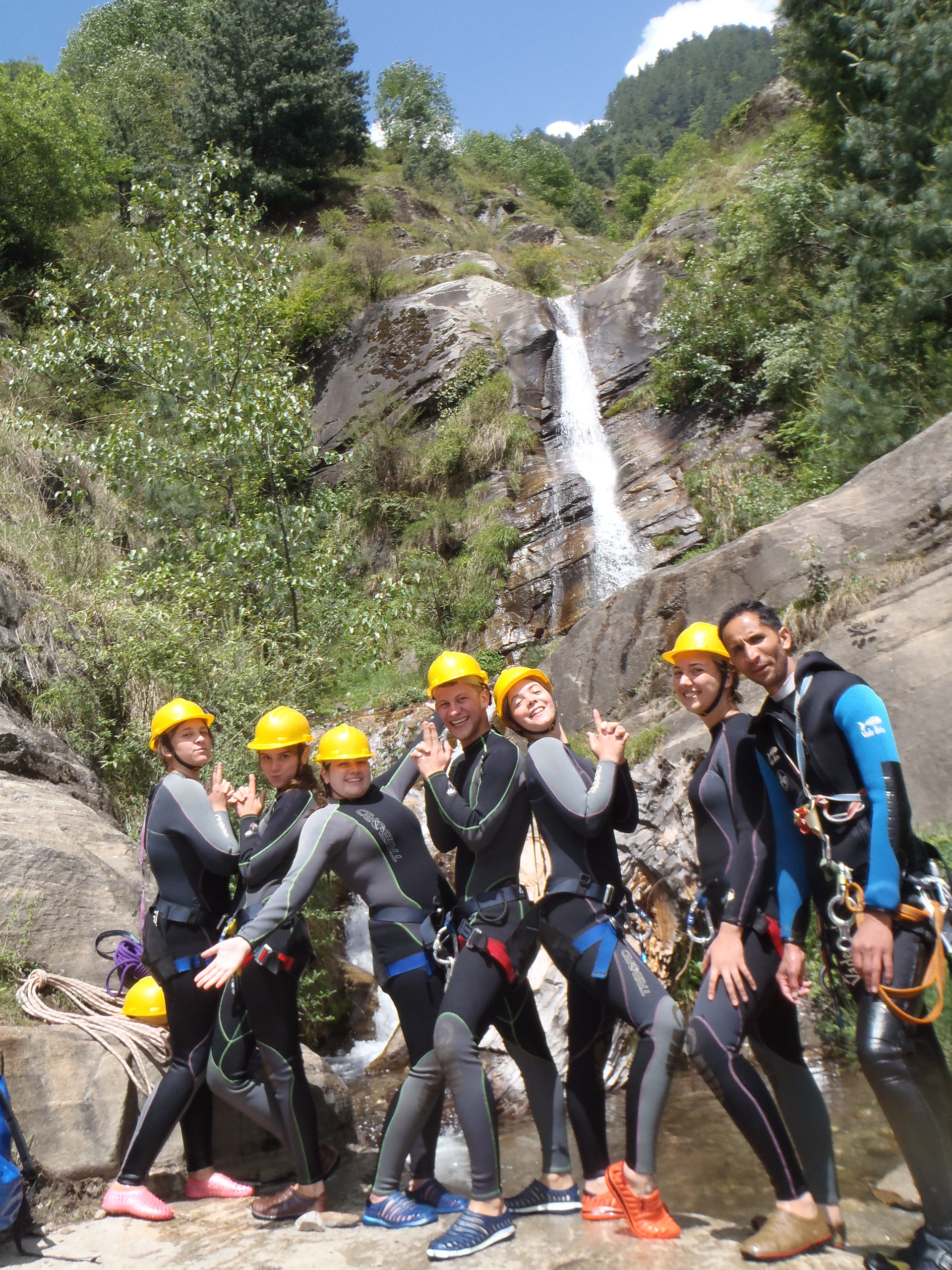 We charge
2500Rs
per person for our standard single day canyoning outing in Vashist. Our charges include all the equipment and guide fees. Contact us for more details on the price and for any customization to the canyoning schedule.
What is Included?
All the canyoning gear. Wetsuits, shoes, helmets and harnesses.
Transportation to the waterfalls. If needed.
Expert advice and supervision.
 Food or beverages. Please bring your own water, food and beverages for the day.